Manufacturer of
STURDI PORTABLE Buildings
and STURDI Steel Buildings.

WE ARE COMMITTED TO BUILDING
THE BEST BUILDINGS IN THE INDUSTRY !!!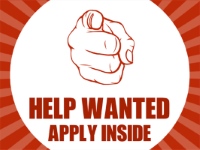 "

Sturdi Buildings has job openings for construction workers. Please

download our application

, print, complete and bring this to:





McGuire's Buildings




9932 Veterans Pkwy




Midland, GA 31820
STURDI TOPLINE DELUXE MODEL

Shingled Roof - Boxed Eave - Lap Siding - End gable


16' x 24' Side Gable

STURDI TOPLINE
Residential Code Wood Frame, Metal Lap Aluminum Siding
Aluminum Roof w/Boxed Eave.

SEE WOOD/METAL GALLERY


CHOOSE YOUR COLORS..
CHOOSE YOUR LAYOUT..
CHOOSE YOUR OPTIONS..
We Welcome Special Requests...

DELIVERED or BUILT-ON-SITE
Deliverable Sizes: 8'x 8' through 12'x 32'.
All Sizes Can Be Built-on-Site: 8'x8' through 16'x28'
SEE WOOD/METAL GALLERY

10' x 16' DELUXE MODEL Features

:
- Dutch Style Aluminum Lap Siding
- Architectural Shingle Roof
- Aluminum Windows

- Aluminum Double Door w/Deadbolt Lockset
- Boxed Eave
- Trim & Shutters Standard
- End Gable

STURDI UTILITY BUILDINGS


Deliverable Sizes: 8'x 8' through 10'x 12',
Delivered Only, Cannot Be Built-on-Site.


18'W x 25'L x 8'H with Lap Steel Siding

FEATURE ABOVE :
30'x40'x10' Building -
8'x40' Porch -
Commercial Steel Siding -
Residential Patio Doors -
Commercial Roll-Ups -
Vinyl Windows -
Decorative Cupala -

STURDI STEEL
BUILDINGS AND CARPORTS
Built with Galvanized Tubular Steel Frames
with Steel Lap or Steel Rib siding.
Sizes: 18'W x 20'L x7'H through 50'W x 350'L x 18'H.
Copyright 2009 STURDI-Buildings, Inc, All Rights Reserved.